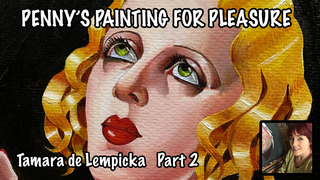 Tamara de Lempicka - Part Two
This product is not available in the selected currency.
For Sale
Backordered
Sold
Description
This is the 2nd video in the series Tamara de Lempicka. This features a full painting in the style of Tamara, with lots of help and advice as to how to paint in this style
Video Length: 37.5 minutes
With grateful thanks for the evocative Gershwin to
https://soundcloud.com/jasonweinberger/gershwin-rhapsody-in-blue
https://creativecommons.org/licenses/by/3.0/
Opps
Sorry, it looks like some products are not available in selected quantity.