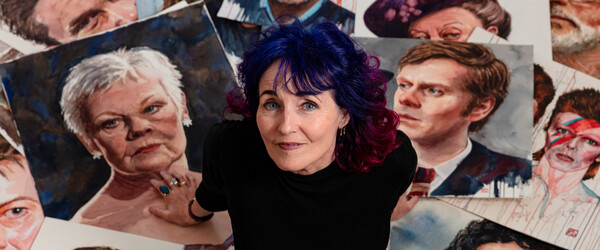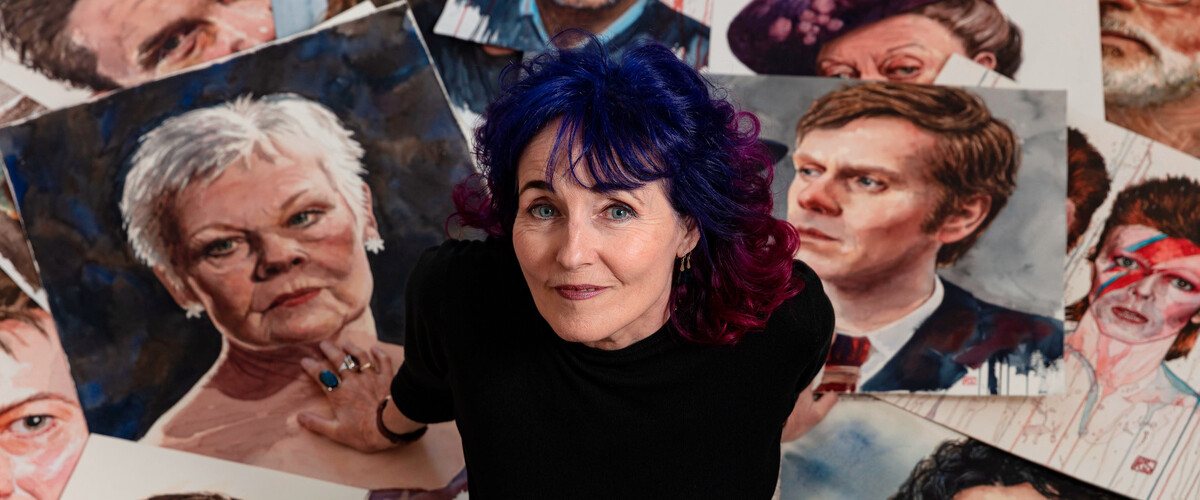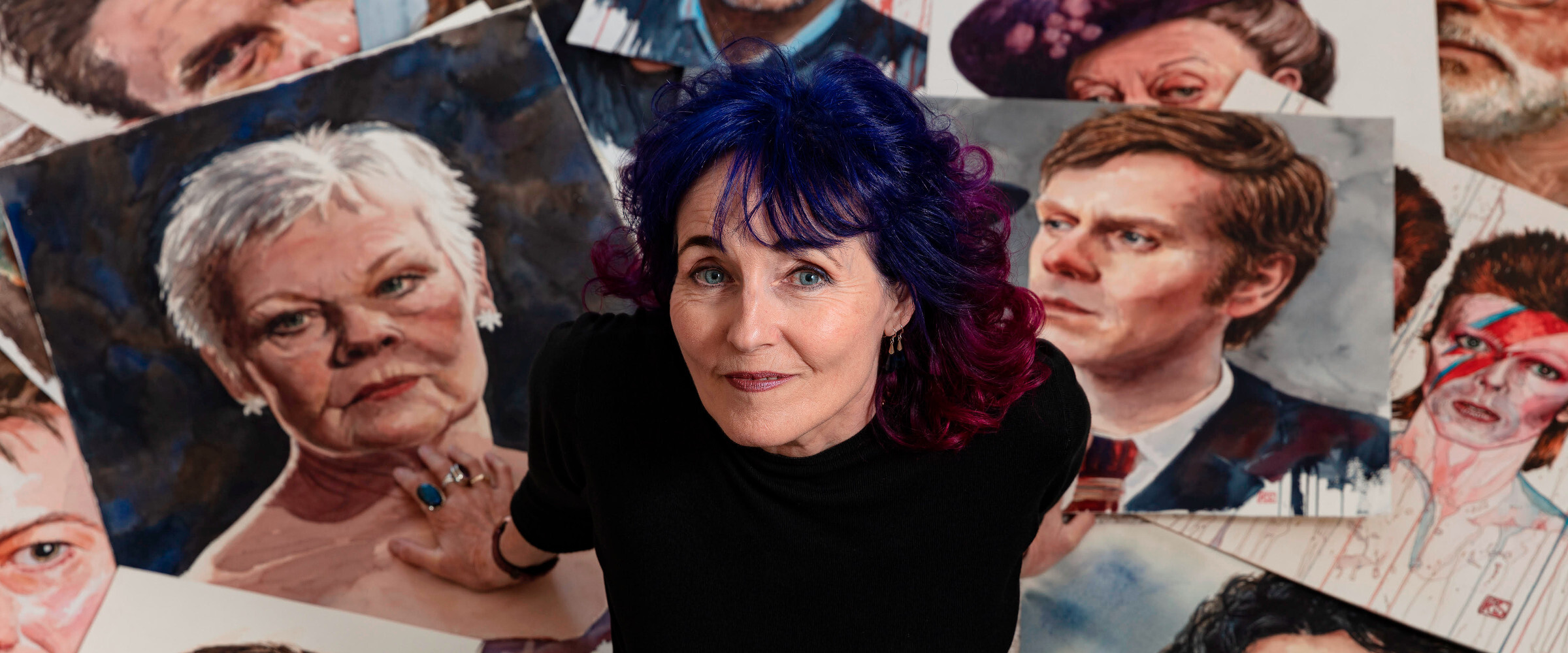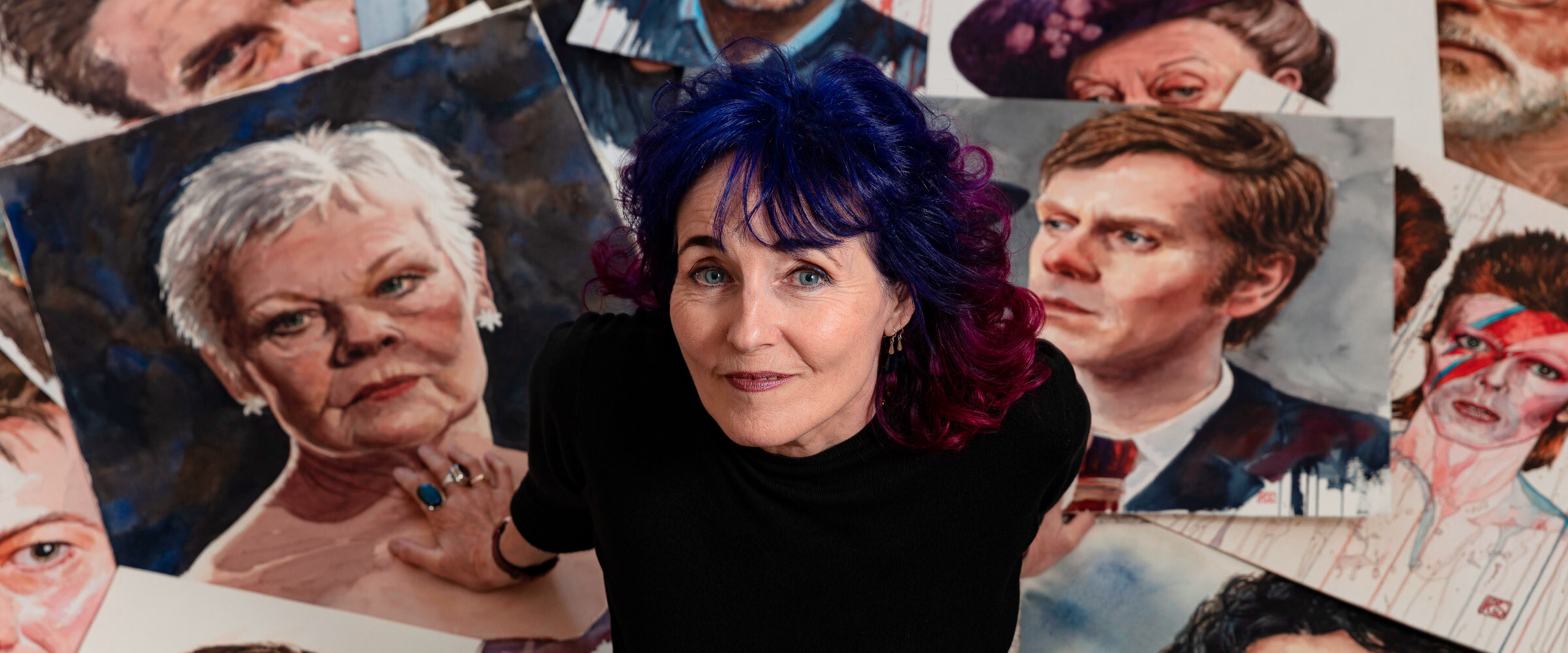 Penny Crichton-Seager lives in the pretty village of Kirk Yetholm, near Kelso, in the Scottish Borders.

Gaining her Honours Degree with Distinction at Liverpool Art College, she worked in different aspects of the commercial art world, from making & performing with marionettes, designing award winning greeting cards, sculpting for major gift companies, to designing prestigious enamel boxes and even clocks for Royal Doulton. She now focuses on watercolour portraiture, and is proud she can use any material and practice any technique. She enjoys teaching, demonstrating and running workshops for local art societies. Having lost all her artwork in her first Art Show, she exhibits only very occasionally.
She has 5 children, mostly grown up, but having twins late in life keeps her busy, as do the two Sprockers, cat and husband.